Caring, Loving, Nurturing
A Head Start Children's Centres are small, beautiful and homely, providing excellent care and an outstanding educational program that prepares children for school and life.
Welcoming, friendly atmosphere

A Head Start provides a very home like environment for children, as it remains small and is able to be flexible in meeting the needs of the children who attend. The staff genuinely love and enjoy the children and it is touching to watch them interact.Nicole Thomas (2019)

Longevity of loving and caring educators

The caring and professional nature of the educators, as well as the excellent curriculum and beautiful learning environment have been above and beyond for our three children. We have been so impressed by the low turnover of staff and delighted to see many of the same lovely faces over the 7 years our family has been a part of the A Head Start family.Nick and Natalie Moloney (2019)

Safe, natural play environment

The staff are thoughtful, supportive, caring, flexible and understanding. As soon as we walk in, Lulu runs towards her educators for a cuddle. We also love hearing about all the things she does each day and seeing the online updates in Kindybook. It seems she is constantly exposed to new activities, songs, play equipment, arts and craft and great food.Brooke Bullock (2019)

Outstanding educational program

Both of our girls were selected for two of the highest Academic Excellence Principles Awards for their year group during their first terms at primary school, in both Maths and English. They continue to show skills well ahead of their age group in these subjects. We cannot thank A Head Start enough for giving our two girls the best start possible.Shelly Kolo and Hue Lloyd (2019)

Continuous high quality rating

My daughter attended A Head Start Burleigh for over 3 years and this year started school at Burleigh State. I wanted to let you know how well she is doing at school with her teacher describing her as well above average and she is one of a handful of kids in Prep to be in an accelerated reading class, which she also attends with her best friend who also attended A Head Start. I always loved the fun, nurturing and amazing new environment you set up for the kids each day, but your education curriculum has proved to be outstanding. Keep up the excellent work in our community.Karyn Williams (2017)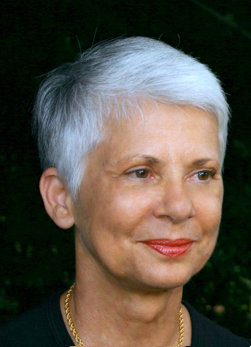 Working with infants and young children is incredibly beautiful and rewarding. My passion is to provide excellence in education and care for children and their families in a beautiful, safe and loving environment
Dr Laurel Scanlan (PhD, B Bus, First Class Honours)
Founder
Our Story
Our Mission
To enrich each child's potential for excellence by providing the social, emotional, physical and intellectual environment to nurture, encourage and support their construction of knowledge and ability to succeed in life and contribute to society.
2021 KindyCare Excellence Awards
AHS Currumbin - Queensland Winner!
Have you heard the news? A Head Start Children's Centre in Currumbin Waters, Gold Coast, was last month awarded Queensland's best childcare centre in KindiCare's inaugural Excellence Awards!
KindiCare is a childcare app that compares more than 16,400 centres across Australia, using a unique rating that combines community feedback and government audit performance, to help caregivers make an informed decision about childcare services in their area.
With an incredible rating of 9.84 out of 10, A Head Start Currumbin topped the list of approved childcare centres in Queensland, and ranked third nationally overall.
Find out more
Experience what no other centre can offer
A Head Start in Action
Learning at A Head Start Children's Centres is fun while at the same time ensuring that children gain the skills and knowledge they need to succeed at school and life. We achieve this (our mission) by extending children's interests and learning with specialist lessons in several areas including performing and visual arts, languages, physical wellbeing as well as a focus on intellectual learning.
Find out more
Recognised leaders in quality care and education
Our educators love and care for our children and implement a unique and successful play based curriculum.
Why we succeed
Two Boutique Centres
Our Burliegh and Currumbin centres are surrounded by nature, providing safe and tranquil environments for children to play, explore and learn.
More about our centres
What our Families Say
Just wanted to take a moment and send some feedback around our journey with your Centre.
We have recently moved further south meaning we now go an extra 20 minutes out of our way to drop off and pick up our boys. Most parents would consider moving to a closer daycare as time is precious but not for a second did we consider anywhere else due to the first class care we receive at a head start Burleigh. So, a sincere thank you to Miss Gen and her staff for the amazing work you do and we know will continue to do moving forward.